I found a yellow/orange sticker on my vehicle. What should I do?
Last update 28.06.2022
If you have found a coloured sticker on your vehicle, it means you have violated the parking rules.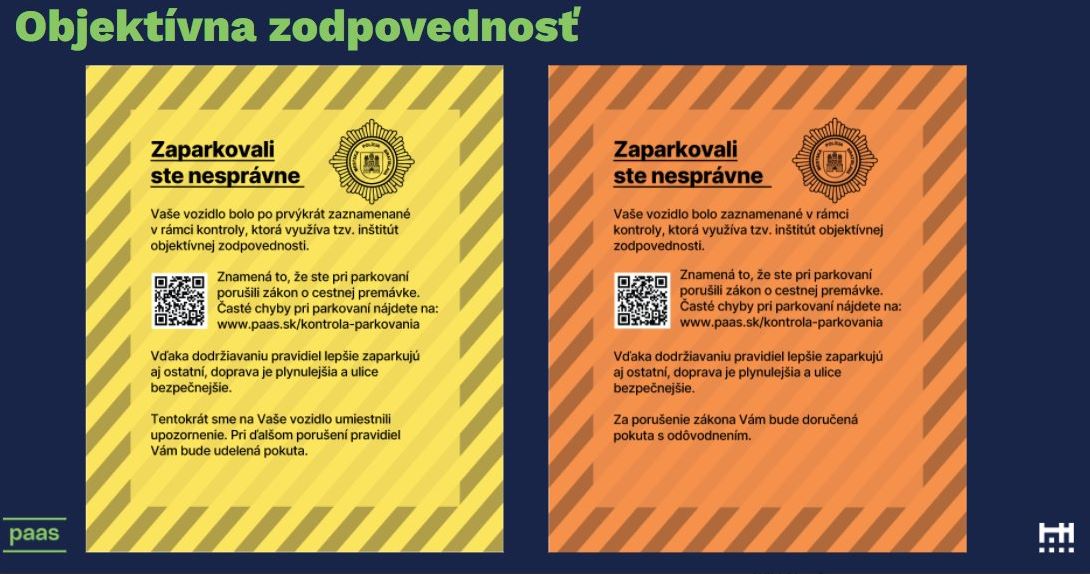 The yellow sticker is only a warning (no fine). It is placed on vehicles that have not paid their parking fee or for parking permit or that are parked outside the designated parking spaces. These vehicles violate Act No. 8/2009 Coll,. Act on Road Traffic and on Amendments to Certain Acts, Section 25(o) and (n). They are mostly used when a new PAAS Bratislava regulated zone is launched, so that the residents can prepare for the change in the locality.
After the "adaptation" period, parking violations result in fine. If you have found an orange sticker on your vehicle, you have been fined using the so-called institute of strict liability. The fine order will be sent to the offender by post or in an electronic mailbox.
For more information about parking checks, visit the PAAS website. If you have any questions about fines, you can contact registracie@paas.sk.