How can I choose a parking time shorter than 30 minutes?
Last update 30.08.2022
When selecting the parking duration, you can choose from the predefined options offered by the app (30 min, 1 hr, 2 hrs, etc…) or enter or overwrite the exact parking duration.
For a chargeable ticket, the minimum duration of the ticket is 30 minutes according to the current regulations.
When using a "Bonusová karta" (bonus permit) or a "Návštevnícka karta" (visitor permit), you can set the duration of parking exactly as needed, even for 5 or 10 minutes.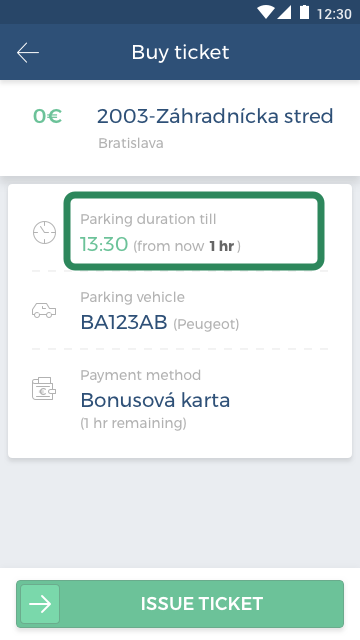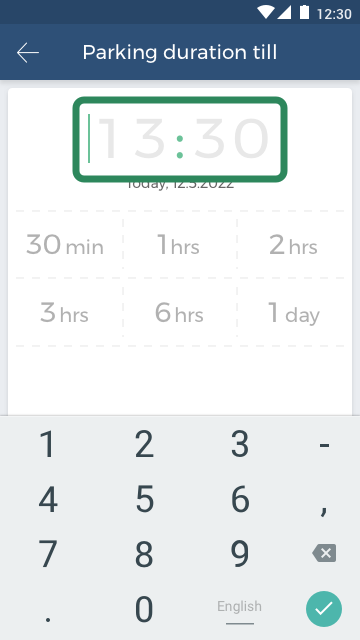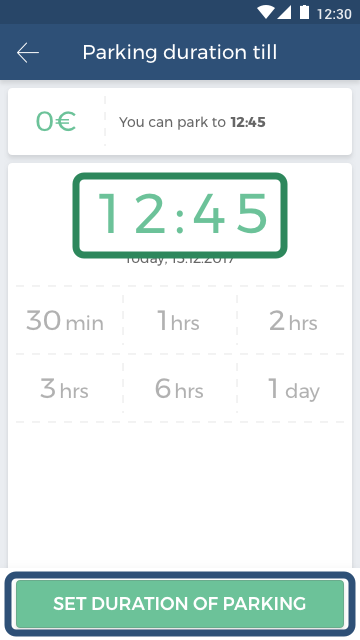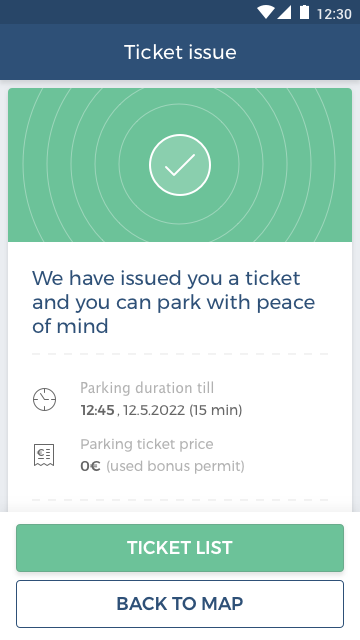 Please note that the bonus permit cannot be used in tariff zone A (price 2 EUR per hour).